EDF Invest has signed an agreement alongside SLAM to acquire 27% of Databank, a leading datacenter platform in the USA.
17 Jun 2022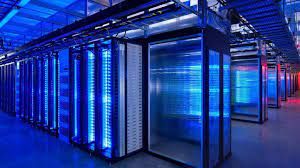 Headquartered in Dallas, Texas, DataBank is a leading platform for distributed data centre infrastructure, with 65+ data centre assets in 27+ established and growing U.S. markets.
This first investment in datacenters will participate in the diversification of EDF Invest portfolio, while strengthening its commitment in digital infrastructures.
Fanny Grillo, co-Head of Infrastructures declares :
"DataBank is uniquely positioned to address the growth in data demand within growing markets in the U.S.. EDF Invest is excited to diversify its portfolio with this new asset class"